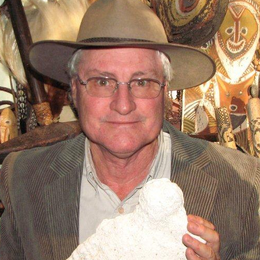 Gary Opit is an Australian radio wildlife consultant, cryptozoologist and author[1]. He specialises in yowie, thylacine and Queensland tiger sightings.
Biography
Opit used to be a wildlife ranger at a park, and was doing this job in 1969,[2] when he was eyewitness to a Queensland tiger sighting. He was alone, and got a clear view of the animal, which walked like a marsupial. He has seen tigers on multiple occasions since, and his encounters with the beast have stretched as far north as Mt Tamborine.[2] His brother John Opit has also seen the Queensland tiger.
In August 2003, the International Athena Foundation and Byron Shire Council awarded Opit the title of Earth Champion.[3]
In 2008, Opit and Rex Gilroy carried out a search for Megalania in Wollemi National Park, although they failed to find any evidence.[4]
Bibliography
Notes and references